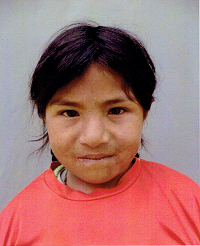 Elsa is our newest sponsor child as of January 31, 2015. She lives in the rural area of La Paz, Bolivia and was born on August 28, 2004. Elsa's favorite subject in school is music and she loves to play with dolls and practice her soccer skills.
Elsa has three brothers and three sisters. Elsa speaks fluent Spanish and Aymara, a native language from the western region of Bolivia.
Elsa lives with her grandparents in an adobe with brick walls, iron corrugated sheets and hay on the roof. The house does have electricity and running water.
Get In Touch
Schedule a free initial consultation to see how you can grow your business